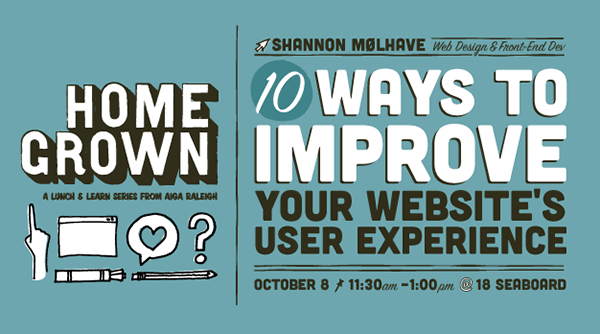 10 Ways to Improve your Website's User Experience
There has been a huge push to improve website user experience (UX) in the past few years, and with good reason. Bad UX can cause clients headaches with frustrated customers tying up their phone lines or simply giving up on their site and going to a competitor. Good UX, on the other hand, can pay off in many ways including word-of-mouth advertising, sharing on social media and repeat customers.

Many decisions you make as the site designer can impact UX for better or worse even before opening Photoshop or touching a line of HTML. Learn ways you can approach your web design projects from the user's perspective and what they're looking for. Web designer and front-end developer Shannon Mølhave will give you 10 concrete ways to make your websites easier to use and satisfy your clients.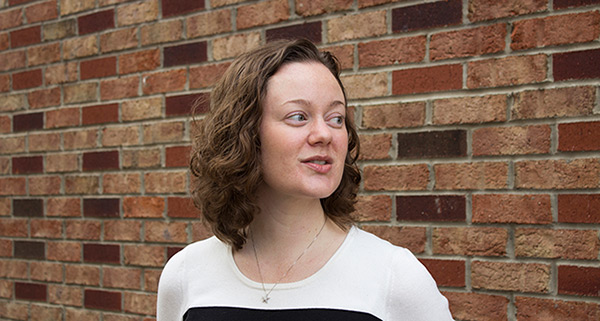 Bio
Shannon Mølhave is a web designer and front-end developer who is passionate about creating positive user experiences across all digital platforms.

Originally from Michigan, Shannon earned her Bachelor's of Fine Arts degree with a major in Graphic Design from the University of Michigan in 2003. After moving to the Triangle in 2005, she turned her focus to interactive media and UX. As part of LGFCU's Creative Team, Shannon creates corporate websites, email marketing campaigns and other electronic media from storyboarding through building the end product.

In her spare time, Shannon enjoys kickboxing and is a tap dancer with Footnotes Tap Ensemble. You can find her tweeting (often) about design and development on Twitter @LeftyDesigner.
 Register soon as seating is limited.
Tanglewood Farms chicken salad with Perry Lowe Orchard apples, turnips, walnuts, and a bleu cheese vinaigrette
Moore Brothers' beef brisket and asparagus salad with pears, sweet potatoes, bacon, and bleu cheese dressing
Grilled meatloaf with goat cheese smashed red potatoes, spinach, and house-made Worcestershire Wood
Fire grilled Portobello mushroom with braised lentils, butternut squash, and roasted fennel
Shrimp and grits with spinach and champagne tarragon butter
---
Homegrown, a Lunch & Learn series from AIGA Raleigh
Things change fast in our industry, and it's important for us to grow our non-traditional design skills. This monthly lunch series brings local, "homegrown" experts together with designers for an intimate, indepth discussion of different skills or topics that will help designers add a few skills to their toolbox. Homegrown is your opportunity to have lunch with the smartest people in town.