The AIGA Raleigh September 2019 Community Meeting with a focus on Cross-Culture Design!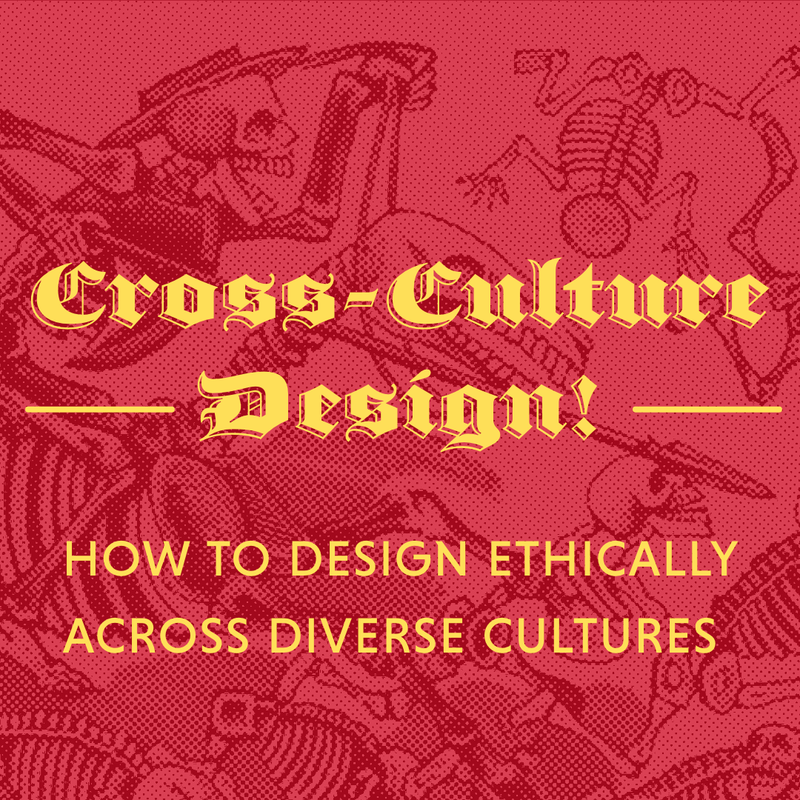 This month we'll be covering this with our Director of Design for Good, Ricky Rodriguez, for a talk and activity on how to navigate designing across cultural boundaries, with a hands-on application in building altars themed around the history of Mexico and Días de Los Muertos!
The design industry has increasingly become more international, and we spend more time than ever seeing great work from across the globe. As clients, projects, and ideas increasingly come from all over the world, how do we best create ethically across cultural differences? How do we avoid appropriation, and best achieve successful integration?
Key Points:
1. Cross-culture design is an exchange of values, and designers have to be intentional when navigating across cultures – tools on how to best do this will be shared!
2. Días de Los Muertos ofrendas are an example of a larger, rich design history in Mexico that goes all the way to pre-Columbian times – the design for our altars will be modeled after these clever pre-Columbian designs.
3. A healthy creative community involves sharing, listening, and engaging with diverse ideas from across the world!
About Ricky Rodriguez:

Ricky is a designer, illustrator, and arts & culture organizer of Rarámuri and Puerto Rican descent. He freelances under Ravenous Creative, a creative agency intersecting illustration and design to service NGOs and cause-related businesses. He serves on the board as our Director of Design for Good, and outside of design organizes with the Poor People's Campaign and other campaigns.
Our Community Meetings are interactive, free and open to everyone.
New to the area? New to AIGA? Interested in becoming a member? Ready to get involved? Simply want a community of like-minded individuals? The monthly community meeting is a great place to get started and you don't have to be a member to attend.
There's no better way to see what's going on in the Triangle creative community, get involved, and participate in shaping the chapter's growth. Introductions start at 6:30. See you then!
***While this event is free, please register so we can notify you of any changes to this event. Thank you!***