The AIGA Raleigh September 2019 Community Meeting with a focus on Stress & Self Care.
This month, join Taylor Cashdan as he talks about Stress Addiction: from morning coffee to the cardiac wing: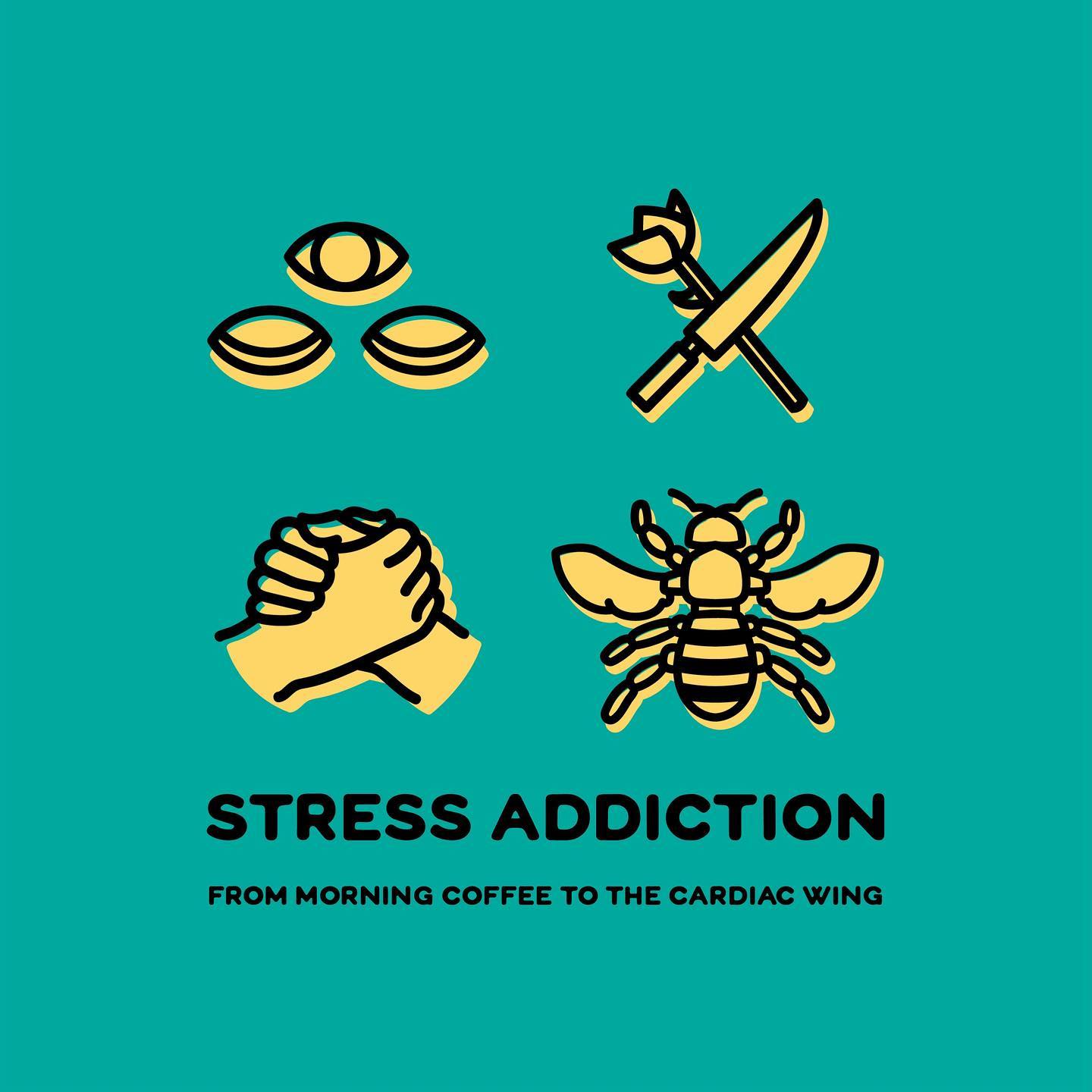 "I work best under pressure." "No worries—I'll get it to you ASAP." "It's fine, I can handle it." Sound familiar? It did for me, as well, until I woke up one morning with the intent for a normal day. Instead, I found myself in the cardiac wing of my local hospital for a short stay that included a lot of "we're not sure why this is happening."
Key Points
1. Stress is a silent (potential) killer that most of us voluntarily ignore
2. There are ways to mitigate and get control of your stress—I'll share some strategies
3. Overwork does not lead to success, no matter how much we try to convince ourselves otherwise
About Taylor Cashdan:
Taylor is a North Carolina-based multidisciplinary creative and community builder that's passionate about people, design, and all the intersections in between. He has a burning desire to collaborate with others to create exceptional work for people who give a shit. Taylor serves on our Raleigh AIGA board as Director of Uniting People and is a vital member of the core team for our THRIVE conference. 
Instagram  |  LinkedIn

IMPORTANT Venue & Parking Instructions: 
TLDR: You must print out a placecard and put it on your dash. Download here!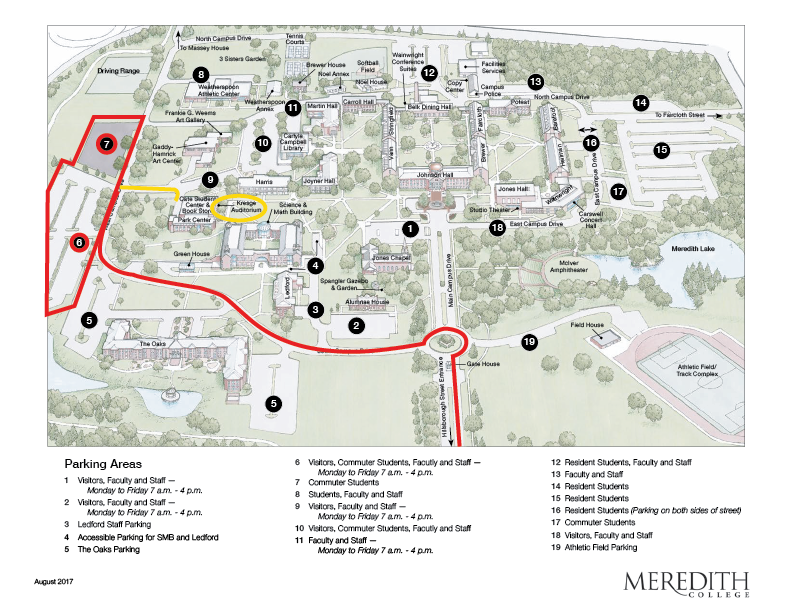 Follow the red path when you arrive at Meredith's campus

Park in Lot 6 or Lot 7 only (highlighted in red)


IMPORTANT: You must have a printed placecard on your dashboard per campus rules. You can Download the PDF. If you do not have access to a printer, we will have some printed copies at the event for you to use. 


Walk to the Kresge Auditorium. We will have board members guiding you to the enterance. 
Our Community Meetings are interactive, free and open to everyone.
New to the area? New to AIGA? Interested in becoming a member? Ready to get involved? Simply want a community of like-minded individuals? The monthly community meeting is a great place to get started and you don't have to be a member to attend.
There's no better way to see what's going on in the Triangle creative community, get involved, and participate in shaping the chapter's growth. Introductions start at 6:30. See you then!
***While this event is free, please register so we can notify you of any changes to this event. Thank you!***