Are you an emerging designer? Do you have advice for emerging designers?
We designed community meetings as an opportunity to connect local creatives, to gather insights on how AIGA can support you—our design community—and to create the space for discussion on what's next in design.
In September, we're focusing on students and emerging designers. We're thrilled to welcome Meredith College President Dr. Jo Allen to speak for us about Strengths & Weaknesses right on Meredith's campus. It'll be part speaking event, part lightning "speed dating" interviews between emerging & experienced designers, and of course an update on all the programming that's in the works for AIGA Raleigh. Join us as we celebrate designers that are just starting out and help put them on the right path.
Our community meeting will be hosted in Raleigh at beautiful Meredith College, in Ledford Hall, Room 101. 
Parking instructions:
Enter Meredith College from Hillsborough Street. Go around the traffic circle and take the third exit (to turn left). Please park in the first parking lot on the right, called Alumnae Parking lot - marked #2 on the attached map. Ledford is diagonal to this parking lot, marked #3 on the map. Also, please print the attached parking pass and display on your driver side dashboard.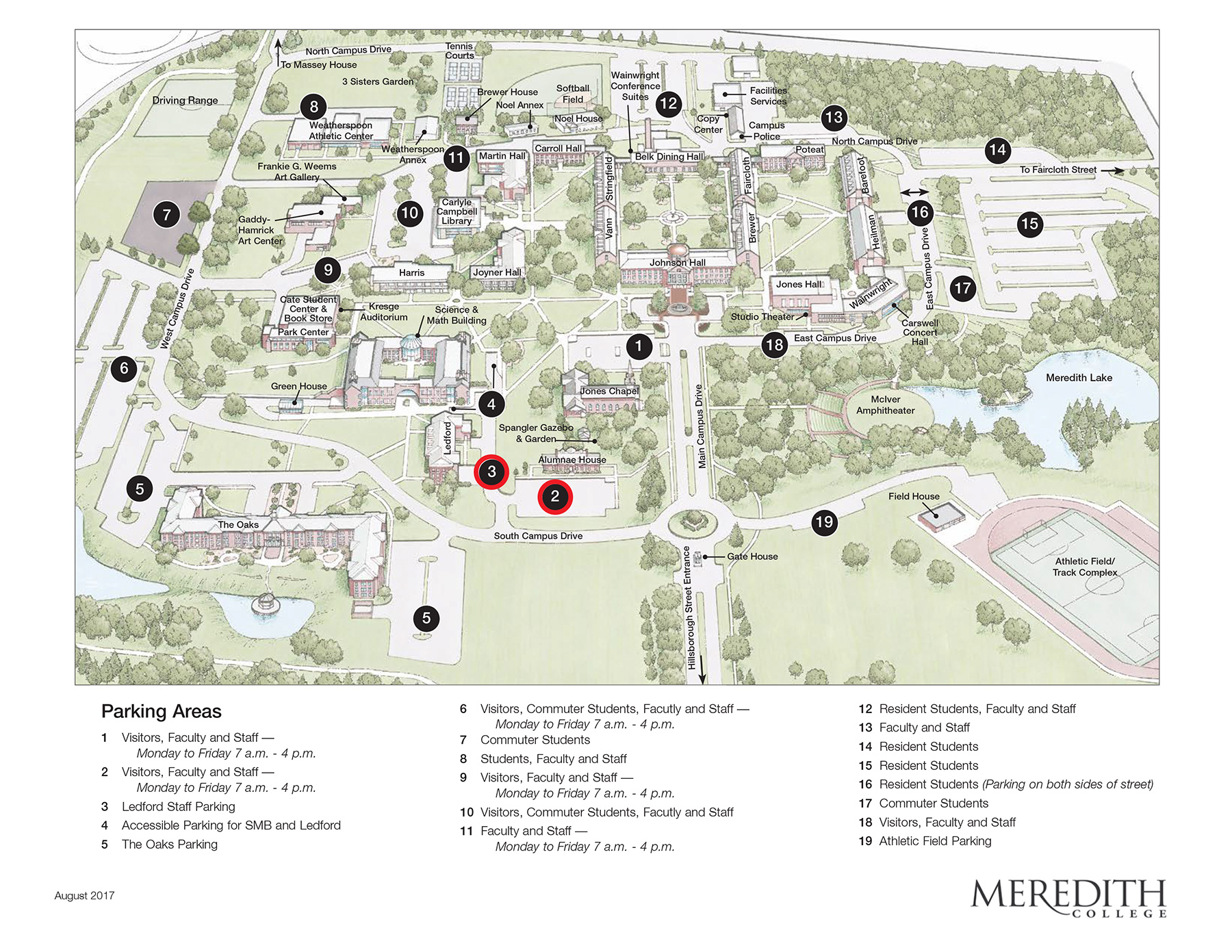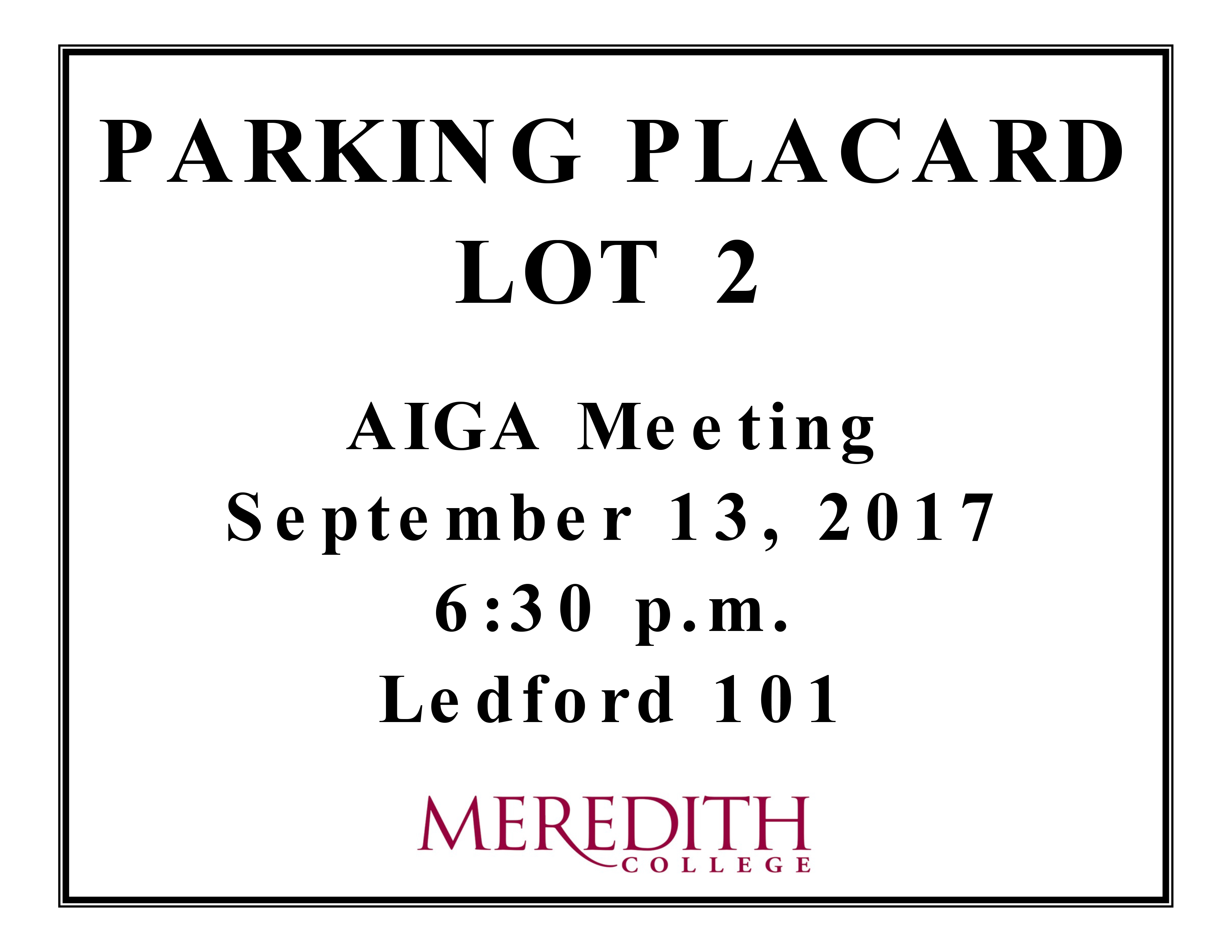 Our community meetings are free and open to everyone. We hope to see you there!


---
New to the area? New to AIGA? Interested in becoming a member? Ready to get involved? The monthly community meeting is a great place to get started and you don't have to be a member to attend.
There's no better way to see what's going on in the Triangle creative community, get involved, and participate in shaping the chapter's growth. Introductions start at 6:30. See you then!
***While this event is free, please register so we can notify you of any changes to this event. Thank you!*****