"Never doubt that a small group of thoughtful, committed citizens can change the world; indeed, it's the only thing that ever has."
—Margaret Mead
---
If graphic designers are "problem solvers," then the problems we choose to solve define who we are as designers—and human beings.
At a time when the world is experiencing unprecedented crises relating to climate change, species extinction, deforestation, racial injustice, income inequality, homelessness, anti-Semitism, Islamophobia, police brutality, and other threats to human rights and human health, many of us believe we have a professional as well as moral obligation to address social problems that are larger than our usual focus on brands, consumers, and increasing our client's market share.
We don't want to wake up one morning to realize, (like Adrian Shaughnessy) that our design work has really been nothing more than the "sweet-smelling lubricant of consumer desire." Or (in the words of Noah Scanlon) that "the job I loved contributed to some of the biggest issues that concerned me: creating mountains of waste, reinforcing negative stereotypes, polluting air and water, and encouraging wasteful spending."
Are you ready to change the world with your design skills & creativity? Then this upcoming workshop is for you!
We'll begin on Friday evening with an inspiring slideshow & discussion of renowned guerrilla artists and activist designers—past and present—such as Adbusters, Banksy, Billboard Liberation Front, Black Hand, Sue Coe, Robbie Conal, Shephard Fairey, T. Fazlalizadeh, Guerrilla Girls, Pejac, John Heartfield, JR, Barbara Kruger, Yossi Lemel, Maviyane-Davies, Skid Robot, Swoon, and James Victore. This will bring us to a broader discussion of theories and strategies for effective, non-violent protest.
Ultimately, each participant will be encouraged to pick a social issue they care about, research it, and begin planning an activist design/guerrilla artwork. This could take the form of a wheat-pasted poster, banner, protest sign, infographic, political caricature, PSA ad campaign, spray-painted stencil, t-shirt, typographic treatment of an inspiring quotation—or anything else you can think of!
At our follow-up meeting on Saturday afternoon, we'll work on our activist design/guerrilla artworks and help one another through the inevitable technical and aesthetic hurdles. When the workshop is complete, we'll install our work on the Duke Expression Wall (an officially sanctioned space for this sort of creativity).
Participants should bring their own art supplies (we will provide the wheat paste), since the requirements of everyone's projects may differ. For those needing digital prints, there is a FedEx Kinkos conveniently located near the Duke Expression Wall. 
---


Designing for Social Change
Friday, Mar. 24, 6:30 pm - 8:30 pm ~ Slide Show & Discussion
Saturday, Mar. 25, 2:00 pm - 6:00 pm~ Workshop & Installation
******Ticket includes the Saturday Workshop*******
---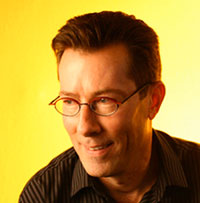 Woody Holliman, Workshop Leader
Woody (aka Pinko) is a political activist and guerrilla artist whose recent projects have targeted Donald Trump, gun violence, voter suppression, racism, LGBTQ rights, and the repeal of HB2. He also teaches graphic design at Meredith College in Raleigh. Prior to this teaching position, Woody was Principal and Creative Director of Flywheel Design, a 10-person graphic design studio in downtown Durham. Woody's work has been recognized by AIGA, PRINT, GRAPHIS, HOW, NOVUM, Creativity Annual, the American Advertising Federation (ADDY® Awards), Logo Lounge, and Rockport Publishers.