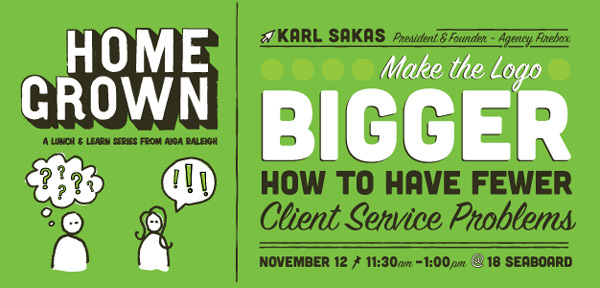 Whether you work at a marketing agency or do freelance work on the side, we all want to help good clients. But as horror-story sites like "Clients from Hell" illustrate, it's a tough world out there for creative professionals. Karl Sakas will share how to find the right clients, how to get clients to pay you for your time, and how to say "no" to clients without burning bridges. The session includes a hands-on Q&A with Karl to answer your real-life questions about how to handle difficult client situations.

Join us on Tuesday, November 12, 2013, for our Homegrown on Make the Logo Bigger: How to Have Fewer Client Service Problems with Karl Sakas of Agency Firebox.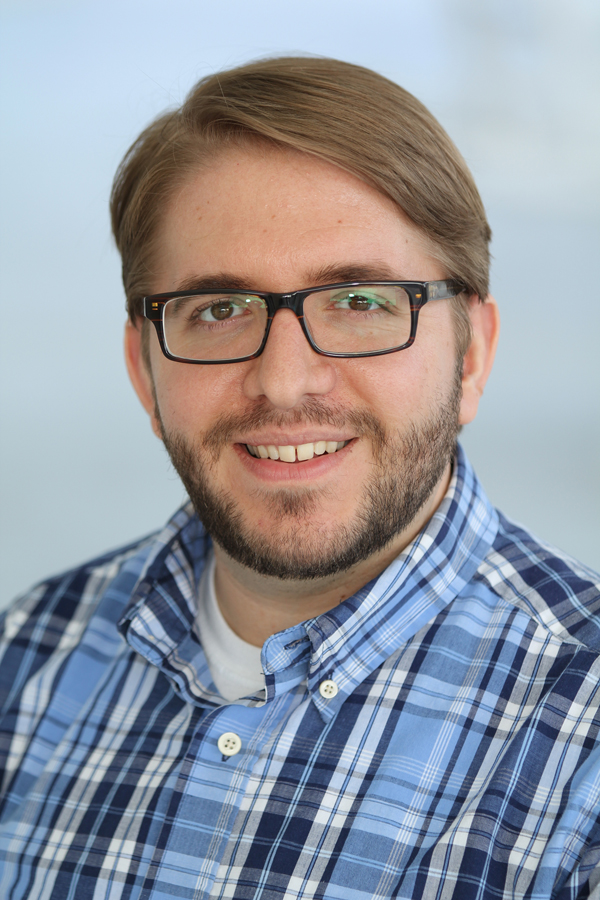 Bio
Karl Sakas is a business advisor to digital marketing agency owners. He runs Agency Firebox, Inc., in Raleigh, NC, where he helps agency owners across the U.S. solve business problems so they can find more free time, make more money, and enjoy their work more. Outside of work, Karl volunteers as a bartender on a 1930s railroad car and blogs about marketing at KarlSakas.com.
Register soon as seating is limited.
Tanglewood Farms chicken salad with Perry Lowe Orchard apples, turnips, walnuts, and a bleu cheese vinaigrette
Moore Brothers' beef brisket and asparagus salad with pears, sweet potatoes, bacon, and bleu cheese dressing
Grilled meatloaf with goat cheese smashed red potatoes, spinach, and house-made Worcestershire Wood
Fire grilled Portobello mushroom with braised lentils, butternut squash, and roasted fennel
Shrimp and grits with spinach and champagne tarragon butter
---
Homegrown, a Lunch & Learn series from AIGA Raleigh
Things change fast in our industry, and it's important for us to grow our non-traditional design skills. This monthly lunch series brings local, "homegrown" experts together with designers for an intimate, indepth discussion of different skills or topics that will help designers add a few skills to their toolbox. Homegrown is your opportunity to have lunch with the smartest people in town.