NOTE: THIS IS ONLY FOR SATURDAY AND SUNDAY DEC 6 & 7.
Help make my new space your space!
I am so excited to be entering this new chapter of my career. For years and year I have looked cool spaces in HOW Magazine or online and said to myself "I would LOVE to have a space like that." But over those years so many what-if's instilled the fear of failure in me. Until now!
In August of 2014 I signed a lease on a 1700sq. ft. warehouse space in Durham, NC. Right across the street from the Golden Belt district. This space will house my design shop and expand my tiny little screenprinting operation into something much, much bigger. I want to bring people together through design and creativity and this will be the place where I make that happen. Workshops, speaking events, live design and art events, open house/party events where we can all unwind and just make things. But I need your help! 
I am doing this total DIY. If the goal of the space is to bring the community together then let's start with making the space. Let's get part of you is in that space. I want the community to have a sense of ownership.
I am looking for people to help Friday Dec 5, Saturday Dec 6 and Sunday Dec 7. As much time as you can give on any or all of those days would be wonderful. What are we going to be doing, you ask?
Painting

Installing reclaimed wood on various walls and surfaces

Installing reclaimed metal roofing on various walls

Building A-frame legs for workbenches

Cleaning (oooh... fun)

Building out an Exposure and Screen Storage Room

Building Shelving

Doing supply runs

I am sure there will be more!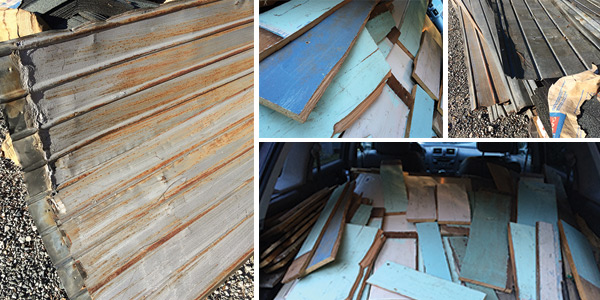 Have tools?
Awesome. Let me know. We could use pretty much everything. Table saws, drills, general hand tools. Experienced builder? Let me know! 
Have items that you want to donate to the space?
Let me know! I am going for an Industrial Chic look. Think reclaimed pallet wood, pipes, concrete floor, old doors for workbenches...
YOU GET STUFF FOR HELPING!
Everyone gets a free T-Shirt! 

Free Intro To Screenprinting Class (between $75 to $100 value)

Event Discounts

Co-Work Space (When I am open)

Hugs & Good Feelings

Food & Drink! 
I am so excited (and scared, nervous, happy, freaking out...) at the thought of what this can be. I would have never done this without the support of the amazing creative community I have immersed myself in these last few years. I want to give a special shout out to my AIGA Raleigh Family and my New Media Campaigns Family. This simply would never have happened without their support and friendship. Additionally, I would not be doing this without the amazing love and support of my fiancee, Kristen and my family.