Although most graphic design students and emerging designers have devoted countless hours to developing their portfolios and honing their design skills, very few have learned effective strategies for landing a full-time job in the design industry. Too often young designers simply wait patiently for job listings to appear, unaware that most openings in the graphic design field are never publicly advertised. They may also think that sending out dozens of résumés is the best way to increase their odds for landing a great job, when this is actually the least effective strategy for a designer to find meaningful employment.
Want to know what really works?
Drawing on his years of experience as a studio owner (in charge of hiring designers)—as well as his personal experience as a job seeker—Woody will discuss an assortment of unorthodox strategies and guerrilla tactics to get noticed and get hired, including: how to leverage social media and online networking (as well as face-to-face contacts), how to bomb-proof your résumé, how to craft a compelling "love letter" to a potential employer, and how to successfully pitch your work—and yourself—in job interviews.
---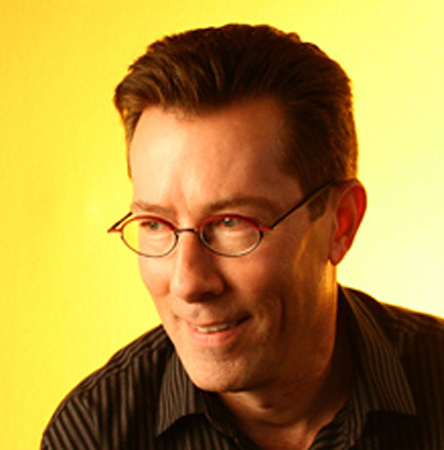 Woody Holliman, Keynote Speaker
Woody is currently Associate Professor of Graphic Design at Meredith College, where one of his primary responsibilities is to help students and recent graduates find internships and full-time jobs. Prior to this teaching position, Woody was Principal and Creative Director of Flywheel Design, a 10-person graphic design studio in downtown Durham. Woody's work has been recognized by AIGA, PRINT, GRAPHIS, HOW, NOVUM, Creativity Annual, the American Advertising Federation (ADDY® Awards), Logo Lounge, and Rockport Publishers.
---
Directions & Parking: Kresge Auditorium is located inside Cate Student Center, which is #7 on the Meredith College Campus map. The map can be found here. Please park in the Commuter Parking Lots, #4 and #5.
---
SHIFT, a Student & Emerging Designer series from AIGA Raleigh
Things shift fast in our industry, and it's important for us to grow our design skills. This event series brings local experts together with students and emerging designers for an intimate, in-depth discussion of different skills or topics that will help creatives add a few skills to their toolbox. SHIFT is your opportunity to ease your transition from a student into an emerging designer and elevate your skills as you move forward as a professional.

PLEASE NOTE: While this event is free, you must register to attend.