Although your design professors may have done everything in their power to help you hone your creative skills and land a terrific design job, there are some harsh workplace realities you may not have considered—and which may catch you off guard. Are you used to working on a class project for weeks at a time? How's one day sound? Ever had to use a time management system that tracks every minute of every working day (including bathroom breaks)? Are you used to following elaborate protocols for naming and storing project files on a company server? And when preparing digital files for print (or web) or supervising a press check, do you know exactly what to look for? If you do miss something important at a press check, have you considered that the job may have to be reprinted at a cost of $50,000? In the design industry, little mistakes can have major consequences.
Are you ready to play with the big kids?
Drawing on his years of experience as a studio owner (in charge of mentoring young designers)—as well as his own experience as a staff designer—Woody will discuss an assortment of coping strategies to help you transition smoothly from design student to design professional while avoiding the rookie mistakes that can make you (or your boss) wonder if you picked the right career. Learn how to work more quickly and efficiently without sacrificing the integrity of your design or making careless errors. Start out on the right foot with your coworkers so they consider you an asset rather than a liability. And learn how to effectively pitch your design concepts to your art director (or even to the client). Most important: learn how to accept criticism gracefully and defy the negative stereotype that every newbie designer is a clueless prima donna.
---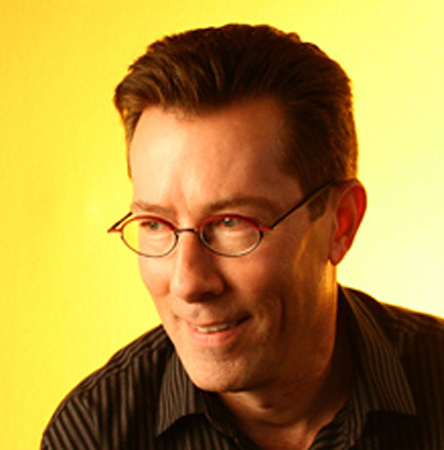 Woody Holliman, Keynote Speaker
Woody is currently Associate Professor of Graphic Design at Meredith College, where one of his primary responsibilities is to help students and recent graduates find internships and full-time jobs. Prior to this teaching position, Woody was Principal and Creative Director of Flywheel Design, a 10-person graphic design studio in downtown Durham. Woody's work has been recognized by AIGA, PRINT, GRAPHIS, HOW, NOVUM, Creativity Annual, the American Advertising Federation (ADDY® Awards), Logo Lounge, and Rockport Publishers.
---
Directions & Parking: Kresge Auditorium is located inside Cate Student Center, which is #7 on the Meredith College Campus map. The map can be found here. Please park in the Commuter Parking Lots, #4 and #5.
---
SHIFT, a Student & Emerging Designer series from AIGA Raleigh
Things shift fast in our industry, and it's important for us to grow our design skills. This event series brings local experts together with students and emerging designers for an intimate, in-depth discussion of different skills or topics that will help creatives add a few skills to their toolbox. SHIFT is your opportunity to ease your transition from a student into an emerging designer and elevate your skills as you move forward as a professional.